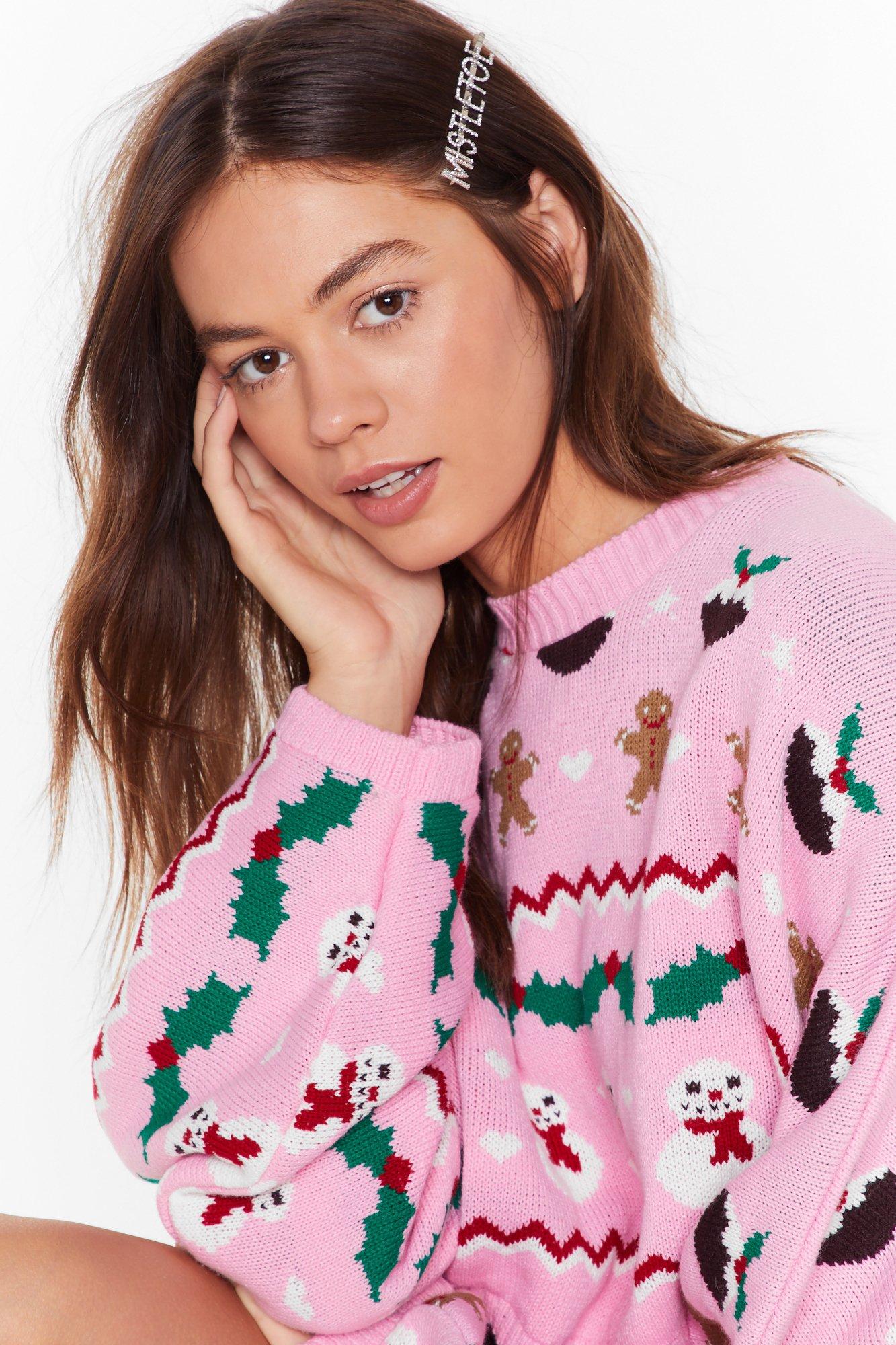 Pucker up. This hair slide features a grip closure, diamante detailing and 'Mistletoe' in block lettering.
$14.00
---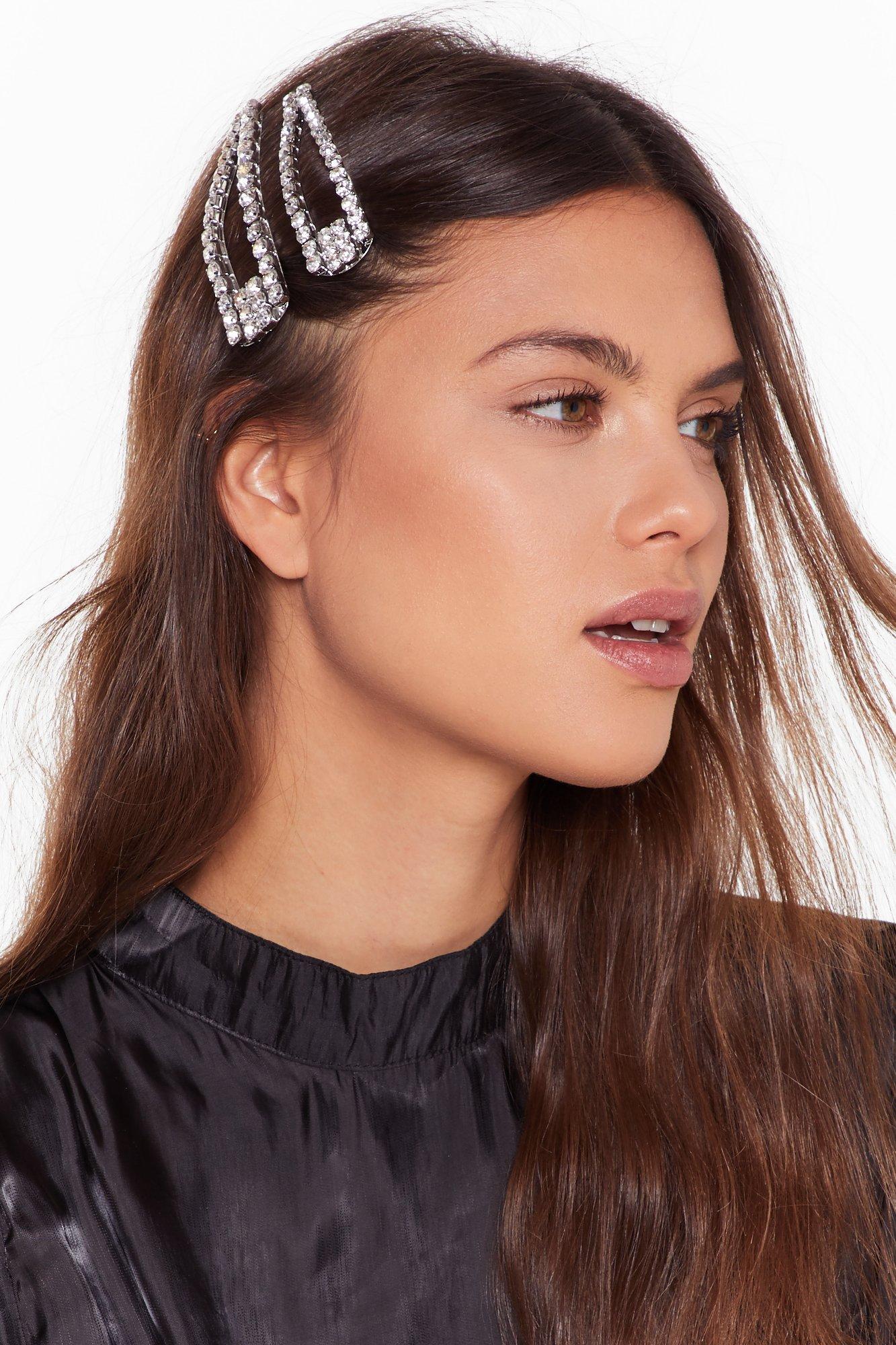 We're only just gettin' started. This set comes with two hair clips and features an oversized design, diamante detailing, and clip closures.
$18.00
---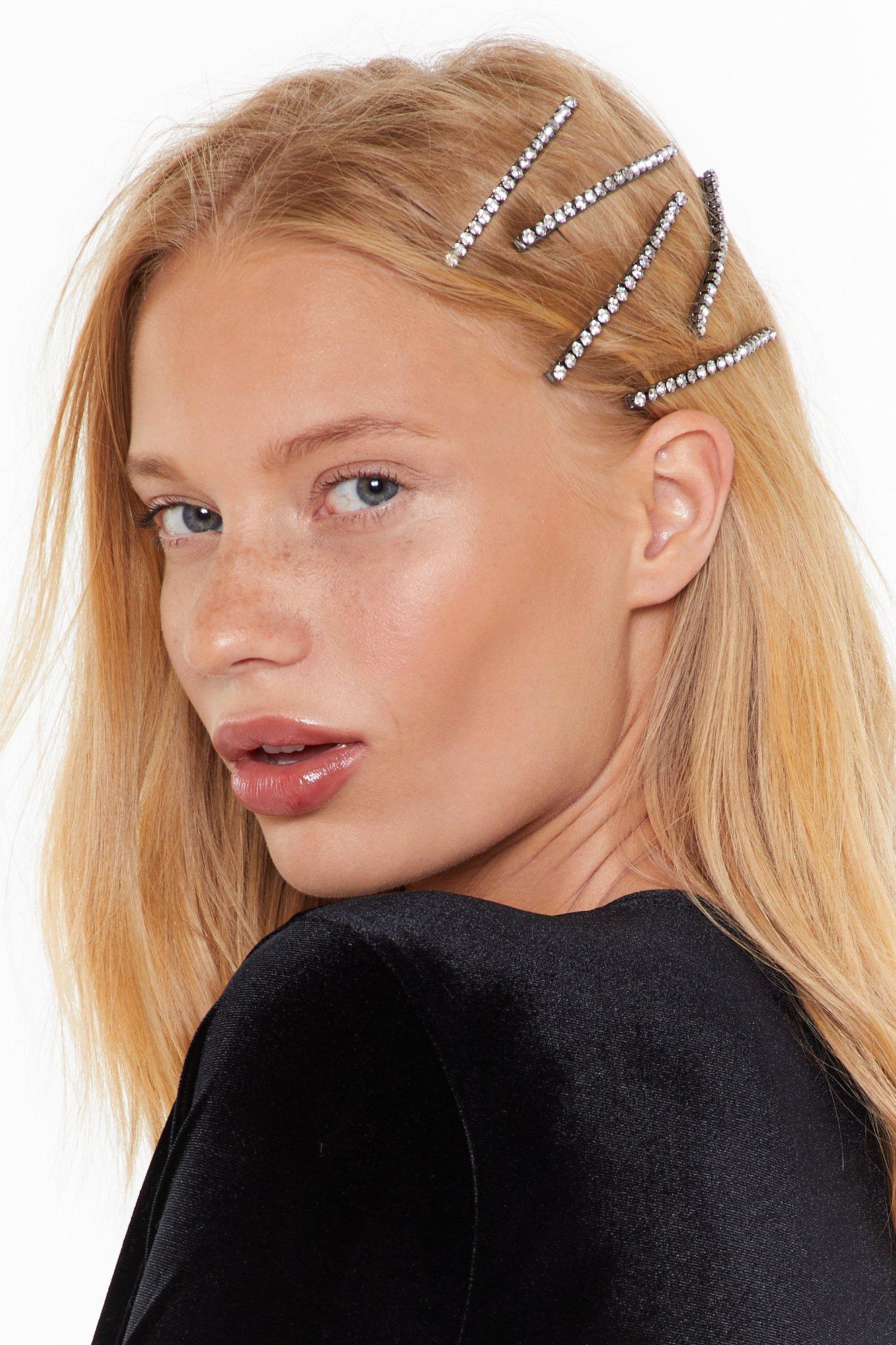 Srsly, hold it together. This hair slide set comes with five hair slides and features grip closures and diamante detailing throughout.
$22.00
---